Monday - Friday 8am to 5pm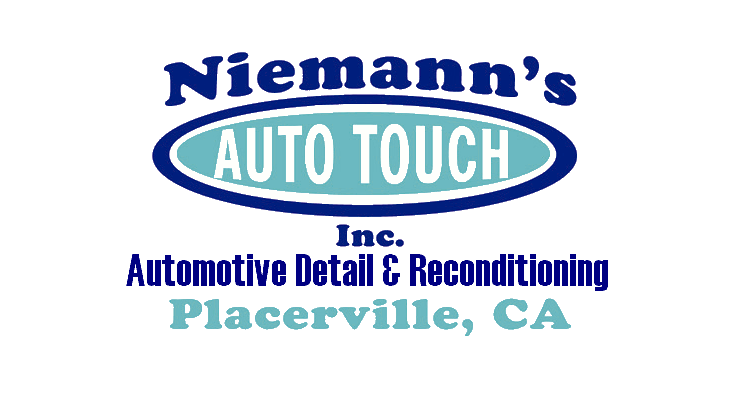 We are hiring..
Get your application here
We hope to see you soon.
Niemann's is a Certified Installer of Cilajet's products. We have been
servicing
the Thompson's Family of Dealerships and their customers for over 18 years. Although we do not sell the product, we often receive a lot of questions in regards to the product and the warranty. Below you will find basic care and warranty information. If you have any concerns or need to file a claim please contact Cilajet directly - 1-877-245-2538 (1-877-Cilajet) or on website www.cilajet.com
​
Congratulations on your decision to purchase the Cilajet Aviation Grade Protection System for your vehicle! Your Cilajet application will allow you to spend less time keeping your vehicle clean and shiny, but please take a few minutes to review the care instructions below. You can always choose to come to Niemann's Auto Touch to maintain your vehicle. We offer great services with qualified and experience detailers.
​
Before Cilajet is Applied
​
If you take your car home from the dealership before the Cilajet is applied, it is important to keep the vehicle as clean as possible. The Cilajet must be applied to clean surfaces; free from dirt, debris, pet hair, food crumbs, stains etc. If your vehicle comes in for the Cilajet appointment and it is in need of detailing you may be charged for the services rendered. Please don't hesitate to call us if have any questions or concerns.
​
After Cilajet Is Applied
​
You may rinse with water, but do not run your vehicle through a car wash for a least 1 week.
​
Care For you Cilajet
HAND WASHING
Materials needed to hand wash your vehicle are available at any auto parts store, and most department stores that carry automotive wash supplies. We recommend using a clean micro-fiber or wool wash mitt, a tire/wheel brush for washing tires and rims, and a micro-fiber or real chamois towel for drying. You might also consider purchasing an inexpensive bug sponge to help remove those pesky bugs stuck to your front bumper and grill. Remember to remove (wash gently so to not scratch) all bird droppings, tree sap, or bug residue that has been left on the vehicle more than a few days. While Cilajet protects your paint from damage by those chemicals, you should wash them off as soon as possible to enable easy removal.
​
You should always use a detergent that is formulated for washing vehicles, never use dish washing liquid, degreaser or laundry detergents. Car wash detergent will rinse off easily, it will not build up soapy residue, and it will not work against the Cilajet application. Most any quality car wash is safe, a good one to consider is Meguiar's brand products. Whatever brand of car wash soap you use should not contain wax. For the wheels, use the same detergent that you wash the body with.
​
You should always rinse the car from the top down to remove most of the dirt particles before you begin washing, and always wash from the top down and clean the wheels last. Using this method reduces the chances of getting large particles of grime into your wash mitt that can scratch your paint. Rinse your wash mit periodically during process to keep clean. Always use the chamois or micro-fiber towel to dry your vehicle. This will help prevent mineral waterspots from building up on the vehicle. Cilajet will protect the finish from damage caused by water spots, but if you do not dry the finish you may see some spotting. Never use well water or park next to sprinklers, these water sources are notorious for having high mineral content and could lead to problems down the road.
​
AUTOMATIC CAR WASHING
If you must use an automatic car wash, we recommend using a touchless car wash when ever possible, opt for the basic wash. Car wash systems can cause damage to your vehicle. This will save you money, and again reduce the amount of harmful chemicals entering our water supply.
​
WAXING
If you choose to apply wax, we recommend a hand wax. Apply by hand using a micro-fiber or foam applicator, remove with a micro-fiber towel only (not a terrycloth towel).
​
INTERIOR CARE
For leather or vinyl seats protected with Cilajet HIDE, we recommend using a very damp microfiber towel (using only water) once a month to clean the surfaces. Use of detergents and cleaning products will diminish the protection and are not good for leather or vinyl seats.
Cilajet FAB is used to protect cloth seats, carpet, and floor mats. To keep these areas clean, vacuum regularly and wipe off any dirty areas with a water dampened towel. For liquid spills on surfaces protected by Cilajet FAB, blot with a towel or paper towel. If a residue remains, first try wiping with a towel dampened with water or club soda.
​
ACCIDENT REPAIR
If your vehicle is involved in an accident or needs to be re-painted, you should inform the repair facility and insurance company (if applicable) that you have Cilajet Aviation Grade applied to your vehicle. It is the insurance company's responsibility to bring the car to pre-accident condition, this includes re-application of cilajet to re-painted surfaces. You can inform the repair facility and/or insurance company to call 1.800.CILAJET to coordinate re-application of cilajet. Niemanns is happy to work with any repair company in our area.
​
​
Cilajet is a great product and with the warranty provides great protection, but always remember you must keep the vehicle maintained. Wash periodically and remove any contaminants as soon as possible. Your warranty protects you from environmentally issues (see description image below). If you need more specific information about your warranty please refer to the paperwork received from the dealership when you purchased Cilajet or contact Cilajet directly. www.cilajet.com or 1-877-245-2538 (1-877-Cilajet)