Monday - Friday 8am to 5pm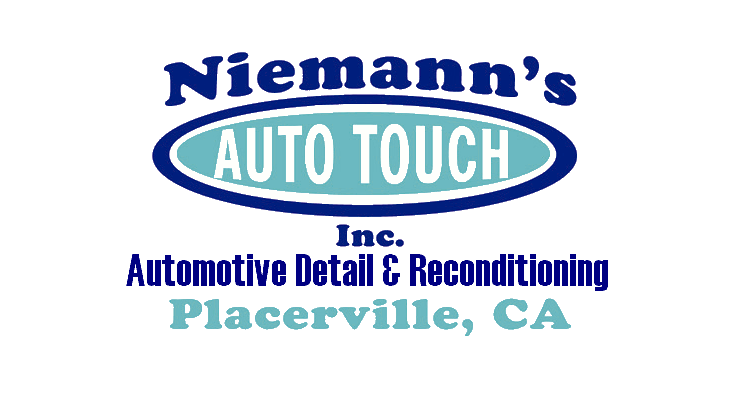 We are hiring..
Get your application here
We hope to see you soon.
Current List of Vehicles from Used Car Dept.
This list will be updated periodically through out the day. Please refresh your screen to receive the most up to date information. Thank you.
​
Look by stock number and check status of vehicle.
Recieved -

Niemanns has vehicle checked in and key is in Niemanns office
In Shop -

Vehicle has been taken to Niemanns Shop
Recon -

Vehicle is waiting for reconditioning - windshield, bumper rpr, paint touch up keys will be in office
Completed

- Vehicle has be completed by Niemanns and has been handed back over to Used Car Dept.
​
| | | | | | | | | |
| --- | --- | --- | --- | --- | --- | --- | --- | --- |
| 08/26/2020 | | | | | | | | DETAIL, PTU, WHEEL RPR DS R |
| 08/26/2020 | | | | | | | | |
| 08/26/2020 | | | | | | | | |
| 08/26/2020 | | | | | | | | |
| 08/26/2020 | | | | | | | | DETAIL, BUFF, WATERSPOTS P, PTU, PDR |
| 08/26/2020 | | | | | | | | |
| 08/25/2020 | | | | | | | | DETAIL, BUFF, WATERSPOTS P & G, DECAL R, PTU, PDR, BUMPER REAR |
| 08/25/2020 | | | | | | | | |
| 08/25/2020 | | | | | | | | |
| 08/25/2020 | | | | | | | | |
| 08/25/2020 | | | | | | | | |
| 08/19/2020 | | | | | | | | DETAIL, WATERSPOTS P & G, PTU |
| 08/19/2020 | | | | | | | | DETAIL, BUFF, PDR, PTU, WHEEL RPR X4 |
| 08/19/2020 | | | | | | | | DETAIL, BUFF, DECAL R, PTU, PDR |
| 08/19/2020 | | | | | | | | |
| 08/19/2020 | | | | | | | | |
| 08/19/2020 | | | | | | | | DETAIL, BUFF, WATERSPOTS G, DECAL R |
| 08/19/2020 | | | | | | | | DETAIL, BUFF, WATERSPOTS G & P, DECAL R |
| 08/27/2020 | | | | | | | | |
| 08/27/2020 | | | | | | | | |
| 08/27/2020 | | | | | | | | |
| 08/27/2020 | | | | | | | | |
| 08/19/2020 | | | | | | | | |
| 08/19/2020 | | | | | | | | DETAIL, BUFF, WATERSPOTS P & G, DECAL R, PTU, PDR |
| 08/19/2020 | | | | | | | | DETAIL, WATERSPOTS G & P, DECAL R, PTU |
| 05/26/2020 | | | | | | | | |
| 05/26/2020 | | | | | | | | |
| 05/26/2020 | | | | | | | | |
| 06/12/2020 | | | | | | | | |
| 06/09/2020 | | | | | | | | Detail, buff, tint x3, pdr, remove seat covers |
| 06/12/2020 | | | | | | | | |
| 06/09/2020 | | | | | | | | Detail, Buff, Waterspot P |
| 07/22/2020 | | | | | | | | |
| 06/26/2020 | | | | | | | | |
| 08/14/2020 | | | | | | | | |
| 06/12/2020 | | | | | | | | DETAIL, SCRATCH, PTU, PDR |
| 08/19/2020 | | | | | | | | DETAIL, WATERSPOTS G, PTU |
| 06/09/2020 | | | | | | | | |
| 06/12/2020 | | | | | | | | |
| 08/06/2020 | | | | | | | | |
| 07/15/2020 | | | | | | | | |
| 06/12/2020 | | | | | | | | |
| 06/12/2020 | | | | | | | | |
| 06/09/2020 | | | | | | | | |
| 06/12/2020 | | | | | | | | DETAIL, SCRATCH, BUFF, PTU, BUMPER FRONT |
| 06/12/2020 | | | | | | | | DETAIL, BUFF, PETHAIR, WATERSPOTS G&P, PDR |
| 06/09/2020 | | | | | | | | |
| 06/12/2020 | | | | | | | | |
| 06/12/2020 | | | | | | | | |
| 06/12/2020 | | | | | | | | DETAIL, BUFF, RC, PTU, PDR |
| 07/13/2020 | | | | | | | | UCCU AND DECAL REMOVAL BOYS AND GIRLS CLUB VAN |
| 06/09/2020 | | | | | | | | |
| 07/31/2020 | | | | | | | | |
| 06/09/2020 | | | | | | | | Detail, buff, ptu, pdr, bumper front |
| 06/12/2020 | | | | | | | | DETAIL, BUFF, WHEEL RPR FL, BUMPER FRONT |
| 05/04/2020 | | | | | | | | |
| 05/04/2020 | | | | | | | | DETAIL, SCRATCH, BUFF, DECAL R, TINT RX2, PTU |
| 05/04/2020 | | | | | | | | DETAIL, SCRATCH, BUFF, WATERSHOTS G, PTU, PDR |
| 05/04/2020 | | | | | | | | |
| 05/05/2020 | | | | | | | | |
| 05/11/2020 | | | | | | | | DETAIL, SCRATCH, BUFF, WATERSPOTS G & P, DECAL R |
| 05/05/2020 | | | | | | | | DETAIL, WATERSPOTS G, DECAL R, PET HAIR, PTU, PDR **REMOVE SEAT COVERS |
| 05/05/2020 | | | | | | | | DETAIL, PDR, GLASS R, WHEEL X4? |
| 05/04/2020 | | | | | | | | DETAIL, SCRATCH, WATERSPOTS P, WHEEL RPR |
| 05/13/2020 | | | | | | | | DETAIL, DECAL R, TINT R X2, PTU |
| 05/13/2020 | | | | | | | | DETAIL, DECAL R, SCRATCH, BUFF, TINT R X2, |
| 05/18/2020 | | | | | | | | |
| 05/15/2020 | | | | | | | | DETAIL, SCRATCH, BUFF, PET HAIR, PTU, PDR, BUMPER REAR |
| 05/05/2020 | | | | | | | | |
| 05/07/2020 | | | | | | | | DETAIL, BUFF, DECAL R, BUMPER RPR FRONT |
| 05/05/2020 | | | | | | | | |
| 05/05/2020 | | | | | | | | |
| 05/05/2020 | | | | | | | | |
| 05/08/2020 | | | | | | | | |
| 05/04/2020 | | | | | | | | |
| 05/05/2020 | | | | | | | | DETAIL, BUFF, RC, WHEELS FDS - RDS |
| 05/05/2020 | | | | | | | | |
| 05/11/2020 | | | | | | | | DETAIL, BUFF, DECAL R, PTU, BUMPER RPR *PAINT MOLDING INSTALL |
| 05/13/2020 | | | | | | | | |
| 05/07/2020 | | | | | | | | |
| 05/11/2020 | | | | | | | | DETAIL, PTU, WHEEL RPR FPS, RDS, RPS |
| 05/13/2020 | | | | | | | | |
| 05/11/2020 | | | | | | | | DETAIL, WATERSPOTS G, WHEEL RPR FPS |
| 05/11/2020 | | | | | | | | DETAIL, BUFF, WATERSPOT G, WHEEL RPR RPS |
| 05/11/2020 | | | | | | | | DETAIL, SCRATCH, BUFF, WATERSPOTS G & P, PDR, INT RPR - HEELPAD |
| 05/11/2020 | | | | | | | | DETAIL, PTU, PDR, WHEEL RPR FRONTX2, BUMPER FRONT |
| 05/07/2020 | | | | | | | | DETAIL, BUFF, TINT R X2, DECAL R |
| 05/11/2020 | | | | | | | | |
| 05/13/2020 | | | | | | | | |
| 05/15/2020 | | | | | | | | DETAIL, SCRATCH, PTU, PDR, WHEEL RPR FPS, RDS, RPS |
| 05/15/2020 | | | | | | | | |
| 05/18/2020 | | | | | | | | |
| 05/18/2020 | | | | | | | | |
| 05/21/2020 | | | | | | | | |
| 05/27/2020 | | | | | | | | |
| 05/19/2020 | | | | | | | | DETAIL, DECAL R, TINT R X2 |
| 05/19/2020 | | | | | | | | |
| 05/22/2020 | | | | | | | | DETAIL, PTU, PDR, WHEEL RPR X2 |
| 05/28/2020 | | | | | | | | DETAIL, SCRATCH, TINT R X1? |
| 05/15/2020 | | | | | | | | DETAIL, SCRATCH, PTU, WHEEL RPR RPS |
| 05/27/2020 | | | | | | | | DETAIL, BUFF, WATERSPOTS P, HEADLIGHTS, PTU, PDR, WHEEL RPR (FR,RR) |
| 05/21/2020 | | | | | | | | |
| 05/15/2020 | | | | | | | | |
| 05/28/2020 | | | | | | | | |
| 05/19/2020 | | | | | | | | |
| 05/28/2020 | | | | | | | | |
| 05/19/2020 | | | | | | | | DETAIL, WATERSPOTS G, DECAL R, PTU |
| 05/21/2020 | | | | | | | | DETAIL, WATERSPOTS P, PET HAIR, RC |
| 05/15/2020 | | | | | | | | DETAIL, WATERSPOT G, RC, BUMPER FRONT |
| 05/15/2020 | | | | | | | | |
| 05/18/2020 | | | | | | | | DETAIL, WATERSPOTS G, PTU |
| 05/18/2020 | | | | | | | | |
| 05/21/2020 | | | | | | | | |
| 05/15/2020 | | | | | | | | |
| 05/15/2020 | | | | | | | | |
| 05/29/2020 | | | | | | | | |
| 05/21/2020 | | | | | | | | DETAIL, WATERSPOTS G, DECAL R |
| 05/19/2020 | | | | | | | | DETAIL, SCRATCH, WATERSPOTS G |
| 05/18/2020 | | | | | | | | DETAIL, SCRATCH, WATERSPOTS G |
| 07/21/2020 | | | | | | | | |
| 05/19/2020 | | | | | | | | DETAIL, SCRATCH, WATERSPOTS G, PET HAIR |
| 05/27/2020 | | | | | | | | DETAIL, WHEEL RPR (RR, RF) BUMPER RPR REAR |
| 05/19/2020 | | | | | | | | |
| 05/19/2020 | | | | | | | | |
| 05/22/2020 | | | | | | | | DETAIL, PET HAIR, TINT R X2 |
| 05/19/2020 | | | | | | | | DETAIL, BUFF, DECAL R, PET HAIR, HEADLIGHTS, GLASS R |
| 06/03/2020 | | | | | | | | |
| 05/26/2020 | | | | | | | | DETAIL, PET HAIR, TINT R X2 |
| 05/21/2020 | | | | | | | | DETAIL, WATERSPOTS G, TINT R X2 |
| 05/22/2020 | | | | | | | | |
| 05/28/2020 | | | | | | | | |
| 05/21/2020 | | | | | | | | |
| 05/21/2020 | | | | | | | | |
| 05/22/2020 | | | | | | | | DETAIL, SCRATCH, BUFF, PET HAIR, DECAL R, RC |
| 05/21/2020 | | | | | | | | DETAIL, INT RPR - HEEL PAD |
| 05/28/2020 | | | | | | | | |
| 05/27/2020 | | | | | | | | DETAIL, SCRATCH, BUFF, PET HAIR, DECAL R |
| 05/21/2020 | | | | | | | | DETAIL, BUFF, DECAL R, TINT R X2 |
| 05/19/2020 | | | | | | | | |
| 05/22/2020 | | | | | | | | |
| 05/19/2020 | | | | | | | | |
| 05/21/2020 | | | | | | | | DETAIL, WATERSPOTS G, INT RPR - HEEL PAD |
| 05/21/2020 | | | | | | | | |
| 06/03/2020 | | | | | | | | DETAIL, DECAL R, TINT R, REMOVE SEAT COVERS |
| 05/29/2020 | | | | | | | | |
| 05/28/2020 | | | | | | | | DETAIL, WATERSPOTS G, PTU, PDR |
| 06/04/2020 | | | | | | | | DETAIL, WATERSPOTS G, PTU |
| 05/22/2020 | | | | | | | | |
| 05/27/2020 | | | | | | | | |
| 05/28/2020 | | | | | | | | |
| 05/27/2020 | | | | | | | | |
| 05/21/2020 | | | | | | | | |
| 05/28/2020 | | | | | | | | |
| 05/22/2020 | | | | | | | | |
| 05/21/2020 | | | | | | | | DETAIL, BUFF, WATERSPOTS G, GLASS R, BUMPER FRONT |
| 05/21/2020 | | | | | | | | |
| 05/28/2020 | | | | | | | | DETAIL, OZONE, TINT X2, GLASS R |
| 06/05/2020 | | | | | | | | |
| 05/21/2020 | | | | | | | | DETAIL, SCRATCH, BUFF, GLASS R |
| 05/21/2020 | | | | | | | | |
| 06/03/2020 | | | | | | | | DETAIL, PET HAIR, RC, PTU, PDR |
| 05/28/2020 | | | | | | | | |
| 05/28/2020 | | | | | | | | DETAIL, TINT R X2, HEADLIGHTS, PDDR, BUMPER RPR FRONT AND REAR |
| 06/03/2020 | | | | | | | | |
| 05/27/2020 | | | | | | | | |
| 05/28/2020 | | | | | | | | DETAIL, WATERSPOTS P, HEADLIGHTS, PDDR, BUMPER RPR REAR |
| 06/10/2020 | | | | | | | | Detail, Scratch, Buff, headlights, pdr |
| 05/28/2020 | | | | | | | | |
| 06/10/2020 | | | | | | | | |
| 06/03/2020 | | | | | | | | DETAIL, RC, PDR, WHEEL RPR |
| 05/28/2020 | | | | | | | | DETAIL, BUFF, DECAL R, WHEEL RPR X3 FRONT AND RR, BUMPER RPR FRONT |
| 06/10/2020 | | | | | | | | |
| 06/16/2020 | | | | | | | | |
| 06/10/2020 | | | | | | | | |
| 05/29/2020 | | | | | | | | |
| 05/26/2020 | | | | | | | | |
| 05/28/2020 | | | | | | | | |
| 05/28/2020 | | | | | | | | |
| 06/03/2020 | | | | | | | | |
| 06/03/2020 | | | | | | | | DETAIL, SCRATCH, BUFF, PDR, GLASS R, BUMPER FRONT |
| 06/03/2020 | | | | | | | | |
| 06/03/2020 | | | | | | | | DETAIL, BUFF, PTU, PDR, INT RPR |
| 05/29/2020 | | | | | | | | |
| 05/29/2020 | | | | | | | | DETAIL, BUFF, HEADLIGHTS, PTU, PDR, GLASS R |
| 06/03/2020 | | | | | | | | |
| 06/04/2020 | | | | | | | | |
| 06/03/2020 | | | | | | | | |
| 06/04/2020 | | | | | | | | DETAIL, BUFF, WATERSPOTS G, PDR |
| 06/03/2020 | | | | | | | | |
| 06/03/2020 | | | | | | | | DETAIL, SCRATCH, BUFF, WHEEL RPR |
| 06/05/2020 | | | | | | | | Detail, buff, decal r, ptu |
| 06/03/2020 | | | | | | | | |
| 06/03/2020 | | | | | | | | |
| 06/04/2020 | | | | | | | | |
| 06/04/2020 | | | | | | | | |
| 05/15/2020 | | | | | | | | DETAIL, BUFF, DECAL R, BUMPER FRONT |
| 05/11/2020 | | | | | | | | |
| 05/15/2020 | | | | | | | | DETAIL, BUFF, WHEEL RPR FPS, RPS |
| 05/21/2020 | | | | | | | | DETAIL, SCRATCH, RC, PTU, PDR, BUMPER |
| 05/07/2020 | | | | | | | | DETAIL, DECAL R **REMOVE SEAT COVERS |
| | | | | | | | | |